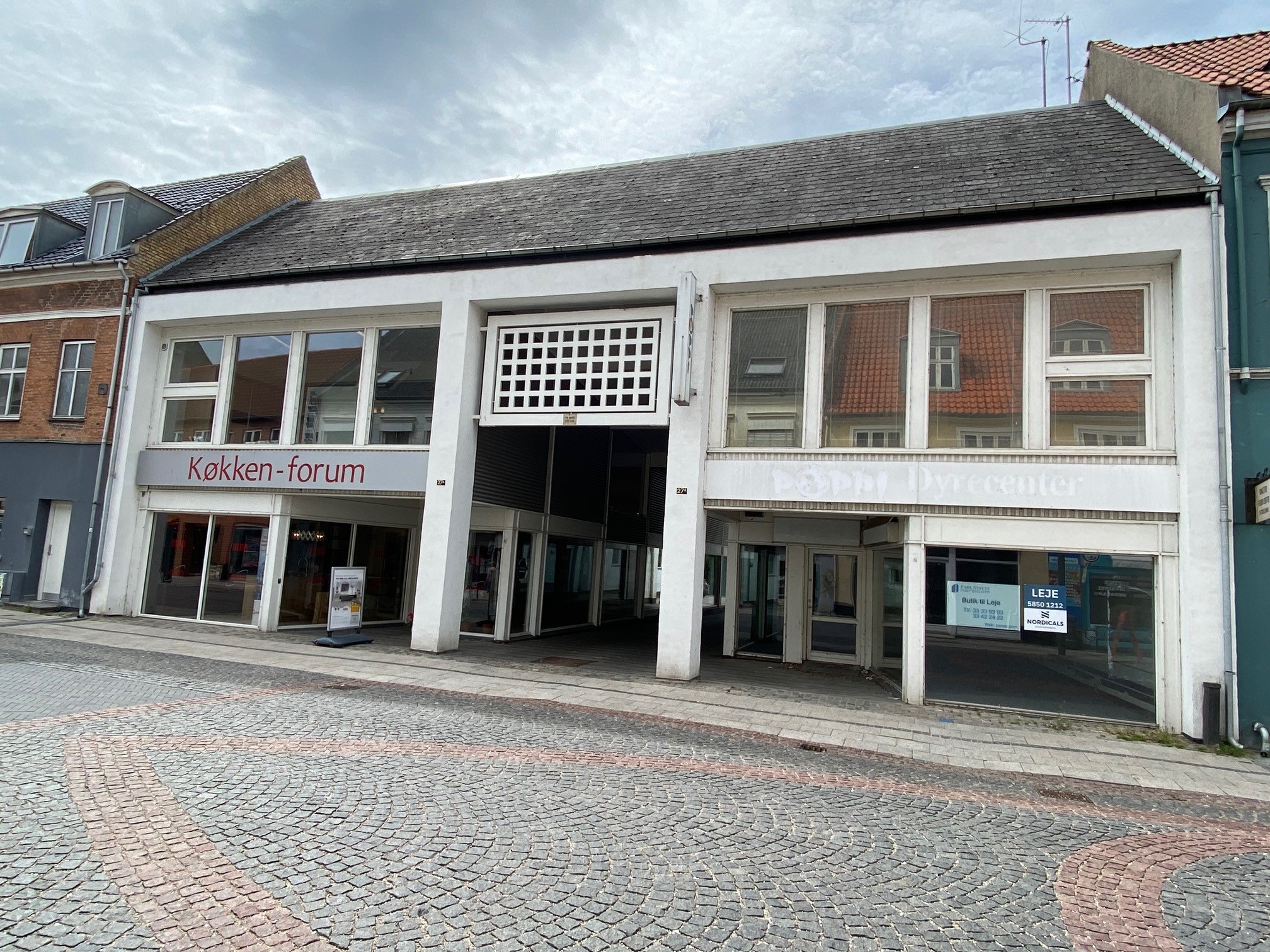 Ringsted

, Retail
Centrally located in Nørregade with the possibility of parking in the yard. Inside, the lease contains a regular sales room with a partial shop facade towards Nørregade and the gate to the courtyard.
The neighboring tenant is AUBO kitchen.
Access to the 1st floor which, for example, can be used as administration or included as a sales room. At the back of the lease there is a personnel department with kitchen, toilet and lunch room as well as additional space that may be suitable for storage or packing room for webshop. There is also access to storage in the basement with internal staircase from the lease.
The lease can be renovated by the landlord according to agreement between the tenant and landlord.
EXPLORE
AVAILABLE TO RENT
Shop or showroom in the middle of Ringsted
Size
445 m²
Yearly Rent
DKK 267,000
Yearly Rent/m²
DKK 600
A conto operating expense/m²
DKK 84
VAT
Yes
Indexation
NPI, min. 3%
Deposit
6 months rent
Tenure
5 years
Lease start
Flexible
Energy label
G
HERE TO HELP

+45 33 422 422

leasing@parkstreet.dk