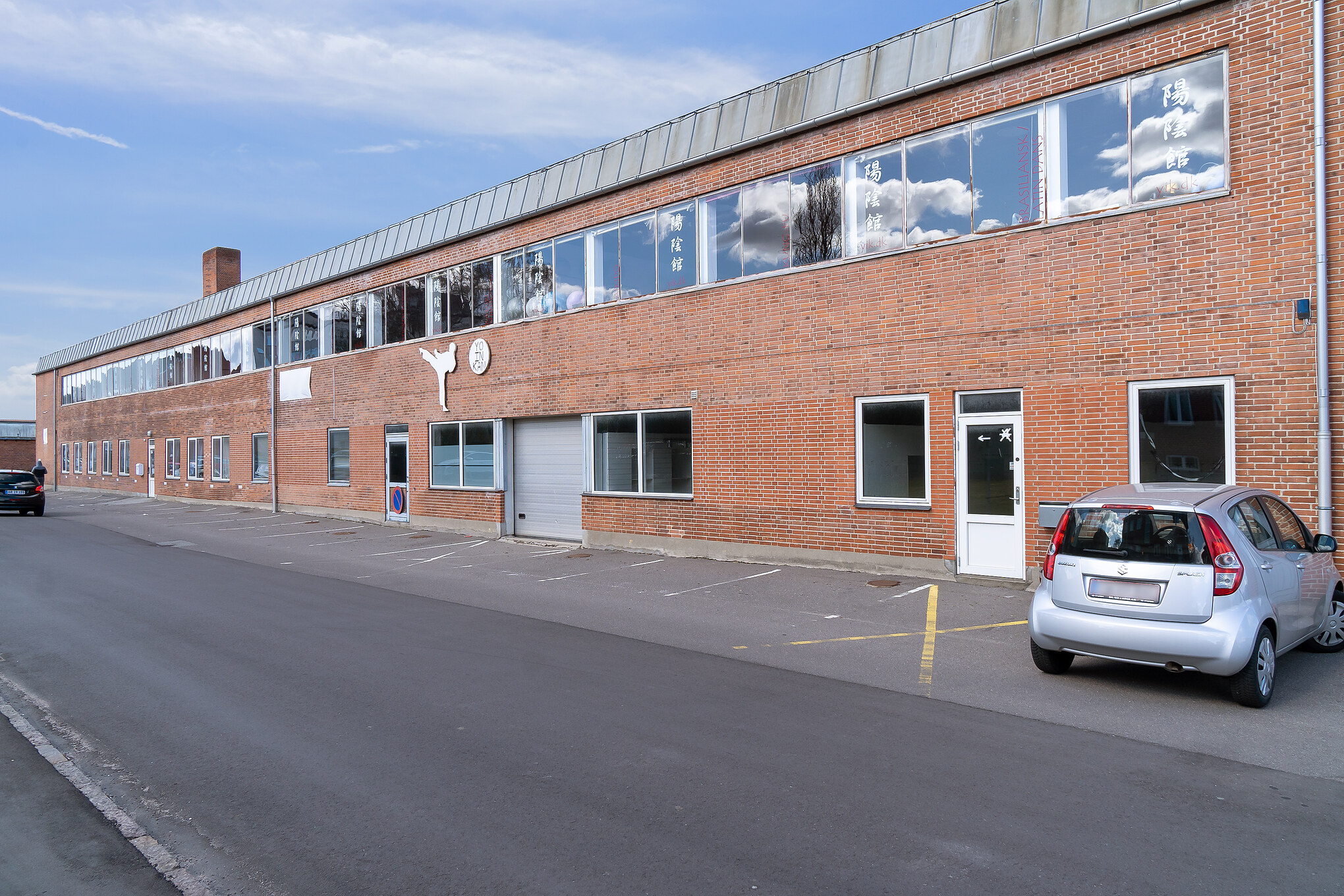 Commercial premises in the suburb of Næstved
Blegdammen 7-13, Omøvej 2 - 26
Næstved

, Retail
On the corner of Blegdammen and Omøvej, you will find this property with a variety of different premises.
The property is located in the habour area of Næstved, where many companies are located. It is an area which is especially known for housing entrepreneurs and small businesses.
On this location, you will get a broad spectrum of neighbours, among others a martial arts center, Dan Church Aid and a yoga studio. Possibility of smaller warehouse (some with gate) workshop or storage room.
EXPLORE
AVAILABLE TO RENT
Size
428 m²
Monthly Rent
DKK 14,266
Yearly Rent
DKK 171,200
Yearly Rent/m²
DKK 400
A conto operating expense/m²
DKK 50
A conto heating expense/m²
DKK 58
VAT
Yes
Indexation
Consumer Price Index, min. 3%
Deposit
6 months
Lease start
By agreement
Size
32 m² - 244 m²
Yearly Rent
From DKK 8,000
Yearly Rent/m²
DKK 250
A conto operating expense/m²
DKK 50
A conto heating expense/m²
DKK 58
VAT
Yes
Indexation
Consumer Price Index, min. 3%
Deposit
6 months
Lease start
By agreement
HERE TO HELP
Pernille Sander
Leasing Executive

+45 53 72 85 90

phs@nordicom.dk