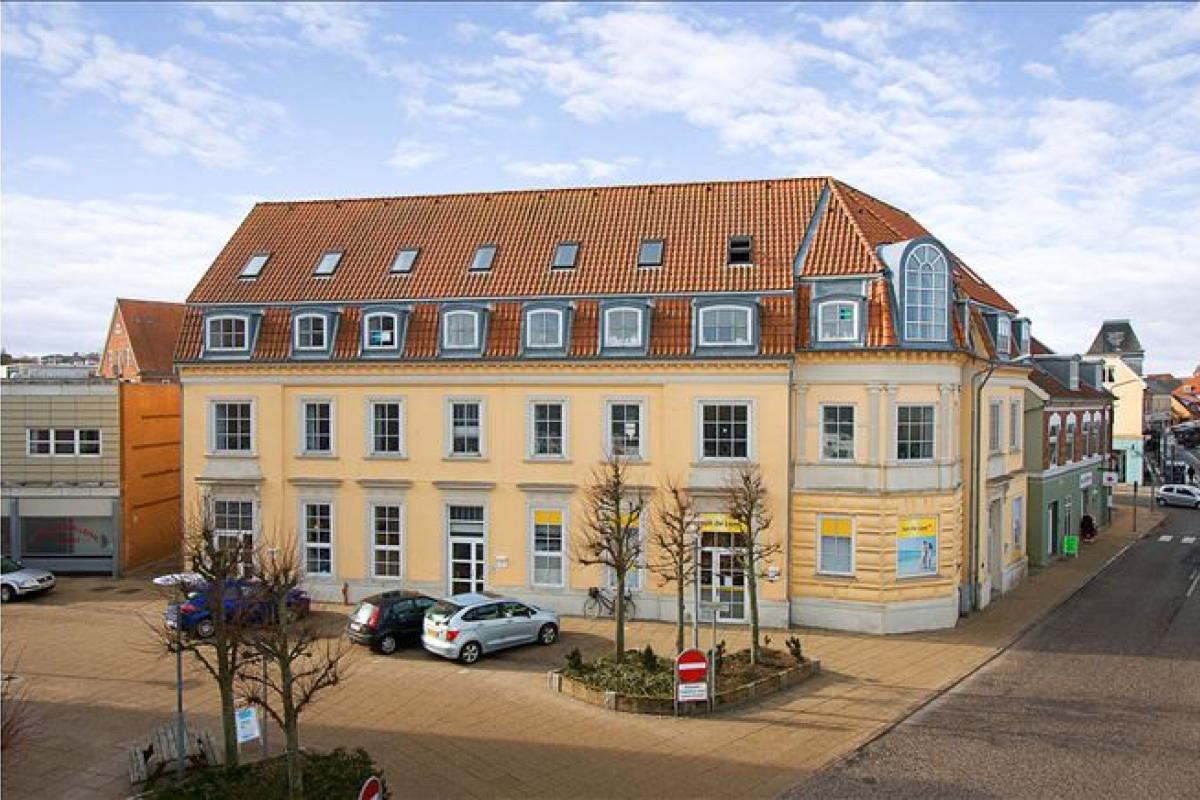 Great office space with an excellent view
Struer

, Retail
In this beautiful, historic building in the heart of Struer, two office spaces are now offered.
The building is located close to the harbor, on the corner of Østergade and Søndergade. From the offices you have a nice view of the water.
One office extends over 2 floors on the 2nd and 3rd floor.
The rooms have exposed beams, which creates a unique look.
The second office occupies the entire 1st floor, and has a large open office environment, 6 separate offices / meeting rooms, canteen, toilet, wardrobe, etc. Here is ample opportunity to decorate as needed.
Welcome to Østergade / Søndergade
EXPLORE
AVAILABLE TO RENT
Unit 04
Size
304 m²
Yearly Rent
DKK 98,400
Yearly Rent/m²
DKK 324
A conto operating expense/m²
DKK 81
A conto heating expense/m²
DKK 60
VAT
Yes
Payment
Quarterly
Indexation
NPI, min. 3%
Deposit
6 months rent
Lease start
Flexible
Energy label
D
Unit 03, 05, & 06
Size
150-212 m²
Yearly Rent
DKK 48.450-68.476
Yearly Rent/m²
DKK 323
A conto operating expense/m²
DKK 81
A conto heating expense/m²
DKK 60
VAT
Yes
Payment
Quarterly
Indexation
NPI, min. 3%
Deposit
6 months rent
Lease start
Flexible
Energy label
D
HERE TO HELP

+45 33 422 422

leasing@parkstreet.dk