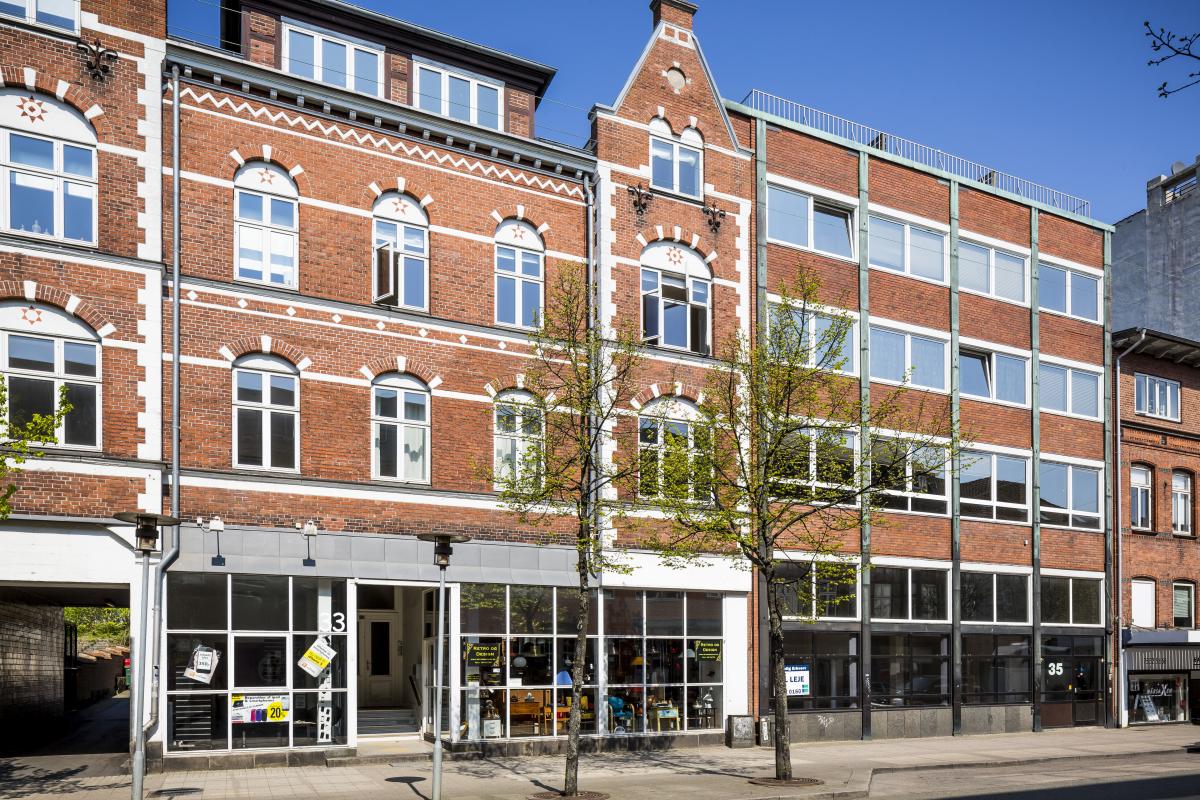 Apartments and Student Housing for rent in central Kolding
Jernbanegade 33-35
,

Denmark
Jernbanegade 33-35
Kolding

, Apartment
Apartments and Student Housing for rent in the centre of Kolding. Close to the pedestrian street, the train station and the harbour. The property was built in 1904 and has 13 apartments, studio housing (8 rooms) and retail on the ground floor. At the Student Housing 8 students share kitchen and bath. You pay to use the washing machine. All rooms are furnished for one person. You need to have a valid student card to be a tenant.
EXPLORE
Transport

100 meters from Kolding station

100 meters from Buen where 14 busses have stop

2 hours free parking possible in the center

Bike parking in the back yard
AVAILABLE TO RENT
Jernbanegade 33, 2., baghuset. Living room, bedroom (incl. wardrobe), bath and kitchen
Size
72 m² (2 rooms)
Monthly Rent
DKK 5,833
Yearly Rent
DKK 70,000
Yearly Rent/m²
DKK 972
A conto heating expense/m²
DKK 150
Payment
Monthly in advance
Indexation
Yearly
Deposit
3 months
Tenure
3 months
Lease start
To be agreed
Energy label
F
Prepaid Rent
3 months
Jernbanegade 35, 2. th. Big kitchen/living room, living room, bedroom and bath. Elevator to the door.
Size
98 m² (3 rooms)
Monthly Rent
DKK 8,250
Yearly Rent
DKK 99,000
Yearly Rent/m²
DKK 1,010
A conto heating expense/m²
DKK 151
Payment
Monthly in advance
Indexation
Yearly
Deposit
3 months
Tenure
3 months
Lease start
To be agreed
Energy label
F
Prepaid Rent
3 months
Jernbanegade 33, 3. th. 3 rooms, kitchen and bath
Size
110 m² (3 rooms)
Monthly Rent
DKK 6,875
Yearly Rent
DKK 82,500
Yearly Rent/m²
DKK 750
A conto heating expense/m²
DKK 125
Payment
Monthly in advance
Indexation
Yearly
Deposit
3 months
Tenure
3 months
Lease start
To be agreed
Energy label
F
Prepaid Rent
3 months
Jernbanegade 33, 3. tv. 2 rooms, kitchen and bath
Size
84 m² (2 rooms)
Monthly Rent
DKK 5,250
Yearly Rent
DKK 63,000
Yearly Rent/m²
DKK 750
A conto heating expense/m²
DKK 93
Payment
Monthly in advance
Indexation
Yearly
Deposit
3 months
Tenure
3 months
Lease start
To be agreed
Energy label
F
Prepaid Rent
3 months
Jernbanegade 33, 2. tv. Big livingroom, 2 rooms, kitchen and bath
Size
96 m² (3 rooms)
Monthly Rent
DKK 6,032
Yearly Rent
DKK 72,380
Yearly Rent/m²
DKK 754
A conto heating expense/m²
DKK 116
Payment
Monthly in advance
Indexation
Yearly
Deposit
3 months
Tenure
3 months
Lease start
To be agreed
Energy label
F
Prepaid Rent
3 months
Room 105
Size
18 m²
Monthly Rent
DKK 3,039
Yearly Rent
DKK 36,470
Yearly Rent/m²
DKK 2,026
Payment
Monthly in advance
Indexation
Yearly
Deposit
3 months
Tenure
3 months
Lease start
To be agreed
Energy label
F
Prepaid Rent
3 months
Room 101
Size
21 m²
Monthly Rent
DKK 3,493
Yearly Rent
DKK 41,916
Yearly Rent/m²
DKK 1,996
Payment
Monthly in advance
Indexation
Yearly
Deposit
3 months
Tenure
3 months
Lease start
To be agreed
Energy label
F
Prepaid Rent
3 months
Room 103
Size
25 m²
Monthly Rent
DKK 4,063
Yearly Rent
DKK 48,756
Yearly Rent/m²
DKK 1,950
Payment
Monthly in advance
Indexation
Yearly
Deposit
3 months
Tenure
3 months
Lease start
To be agreed
Energy label
F
Prepaid Rent
3 months
Room 104
Size
19 m²
Monthly Rent
DKK 3,208
Yearly Rent
DKK 38,496
Yearly Rent/m²
DKK 2,026
Payment
Monthly in advance
Indexation
Yearly
Deposit
3 months
Tenure
3 months
Lease start
To be agreed
Energy label
F
Prepaid Rent
3 months
Room 106
Size
19 m²
Monthly Rent
DKK 3,208
Yearly Rent
DKK 38,496
Yearly Rent/m²
DKK 2,026
Payment
Monthly in advance
Indexation
Yearly
Deposit
3 months
Tenure
3 months
Lease start
To be agreed
Energy label
F
Prepaid Rent
3 months
Room 107
Size
27 m²
Monthly Rent
DKK 4,348
Yearly Rent
DKK 52,176
Yearly Rent/m²
DKK 1,932
Payment
Monthly in advance
Indexation
Yearly
Deposit
3 months
Tenure
3 months
Lease start
To be agreed
Energy label
F
Prepaid Rent
3 months
HERE TO HELP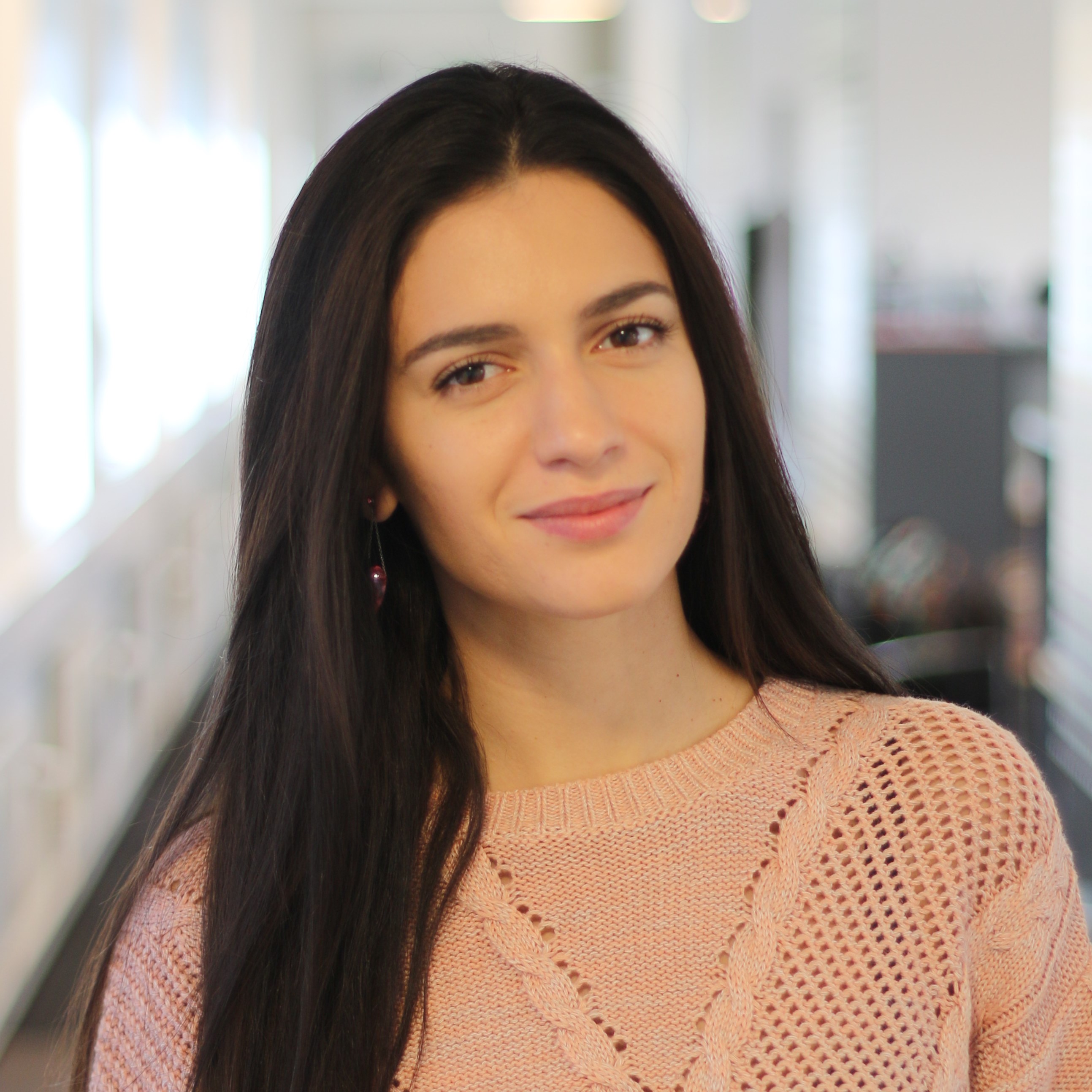 Leyla Eflund

+45 31 16 53 68

le@nordicom.dk