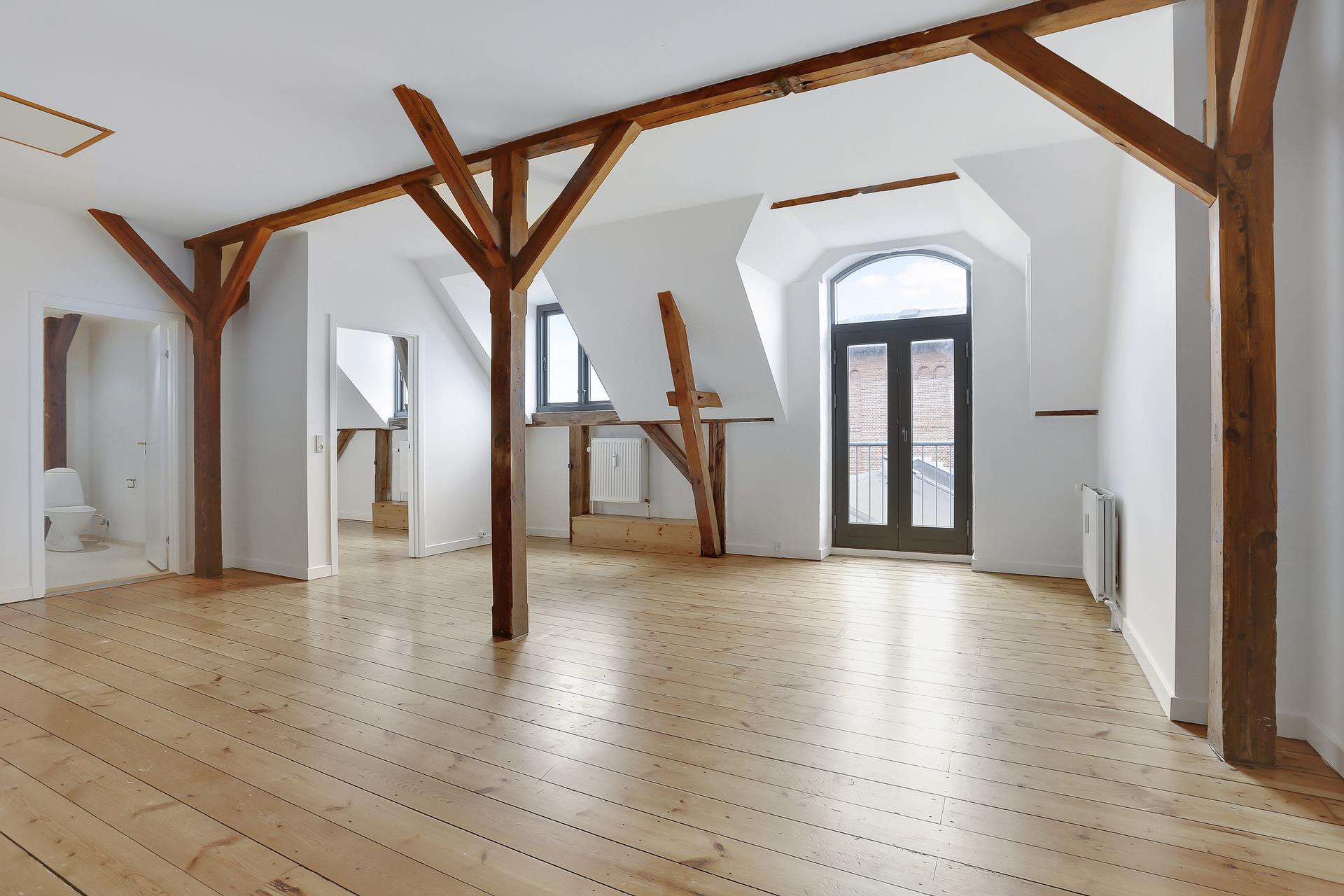 , Apartment

This apartment has a very attractive location in Roskilde in the beautiful old building known as "the old distillery". The apartment is within walking distance from shopping and a few minutes on bike from public transportation, the recreational areas by Roskilde Harbor and parks as well as the station and the vibrant life around the walking street.

The apartment is located at the top of the building and has nice black windows, plank flooring, high ceilings and large exposed beams, which results in a raw and differentiated style. The property is modernized and has lift access to the door and the common staircase is light and spacious with a glass roof. You step into the large high ceiling room which contains a living room and a kitchen as one. There is a lot of possibilities regarding the interior design and if there is a wish for a larger kitchen, there is plenty of space for a kitchen island as a border between the kitchen and the living room. Furthermore, there is a pretty and light bathroom with a washing machine as well as a nice bedroom. Above the apartment, an attic is included with storage options.

The owner's association is healthy and well functioning. There are very adequate parking options in the courtyard.
EXPLORE
AVAILABLE FOR SALE
Size
76 m²